Bu yazıda Dynamics 365 Finance and Operations test ve canlı ortamlarının LCS projesine nasıl bağlanacağını anlatacağım. Bu bağlantıyı sistemde birkaç yerde kullanıyor. En önemlilerinden biri LCS'e yüklediğiniz Power BI raporlarınızın ortamlara alınması.
Öncelikle System parameters formunu açıyoruz.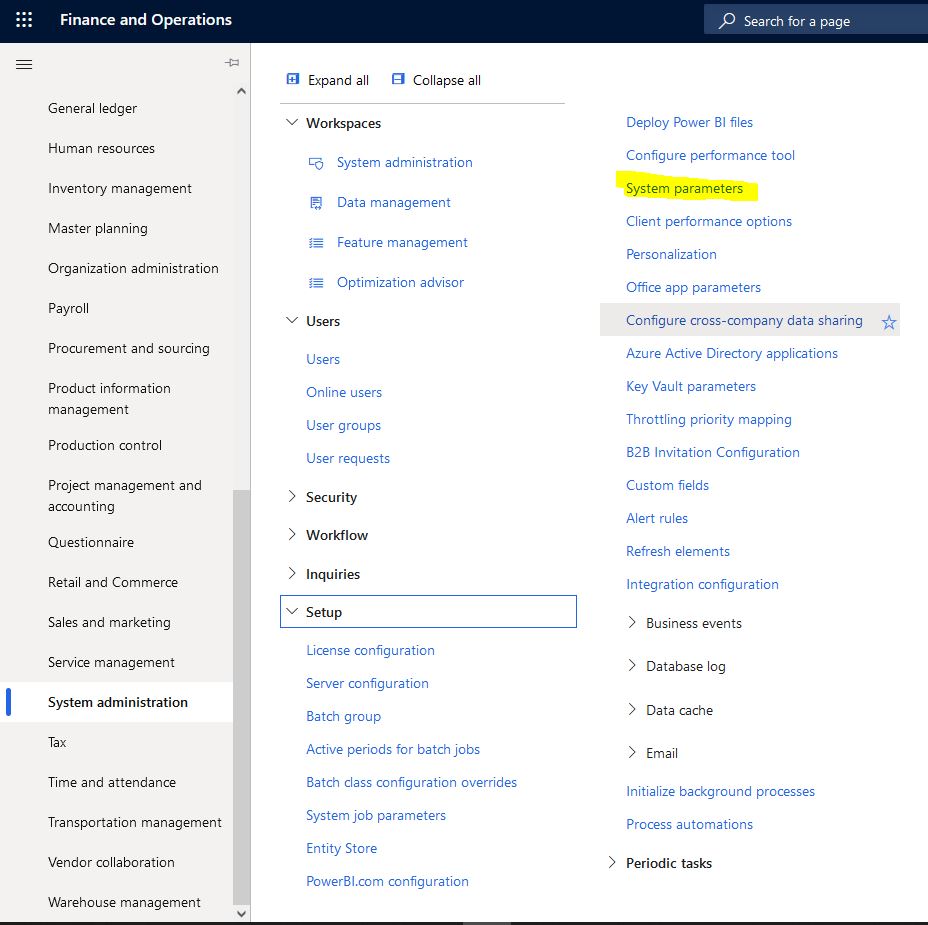 Resim-1
Help sekmesine geliyoruz. Click here to connect to Lifecycle Services diyoruz.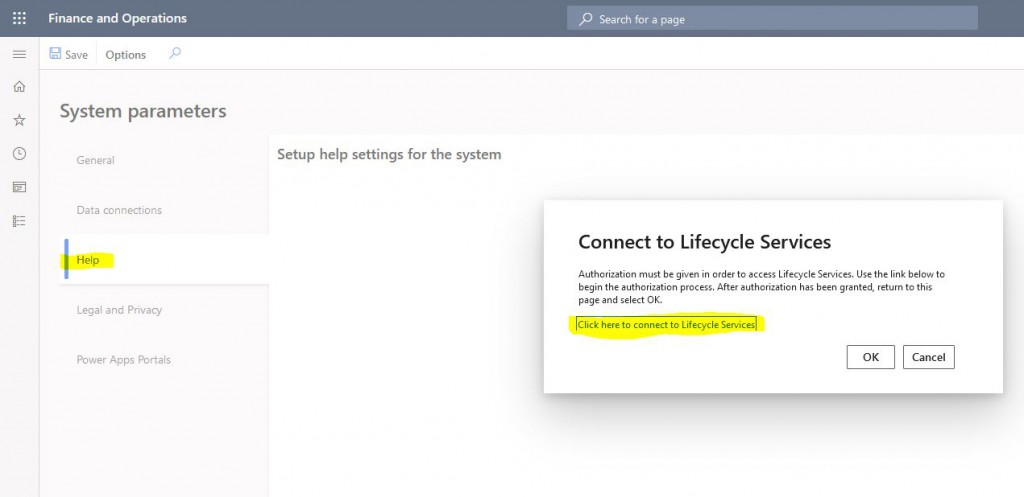 Resim-2
Eğer başka bir sekmede LCS'e giriş yaptıysanız direk bağlanacaktır. Aksi durumda giriş yapmanız gerekebilir. Bu ekranı görürseniz bağlantı kurdunuz demektir.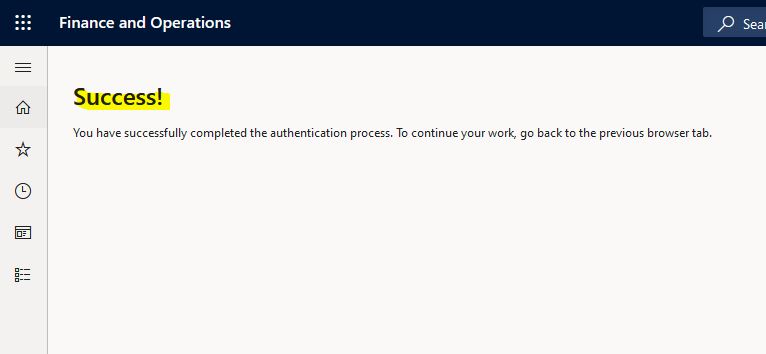 Resim-3
LCS'te birden çok projeniz olabilir. İstediğiniz projeyi seçip bağlantıyı kurabilirsiniz.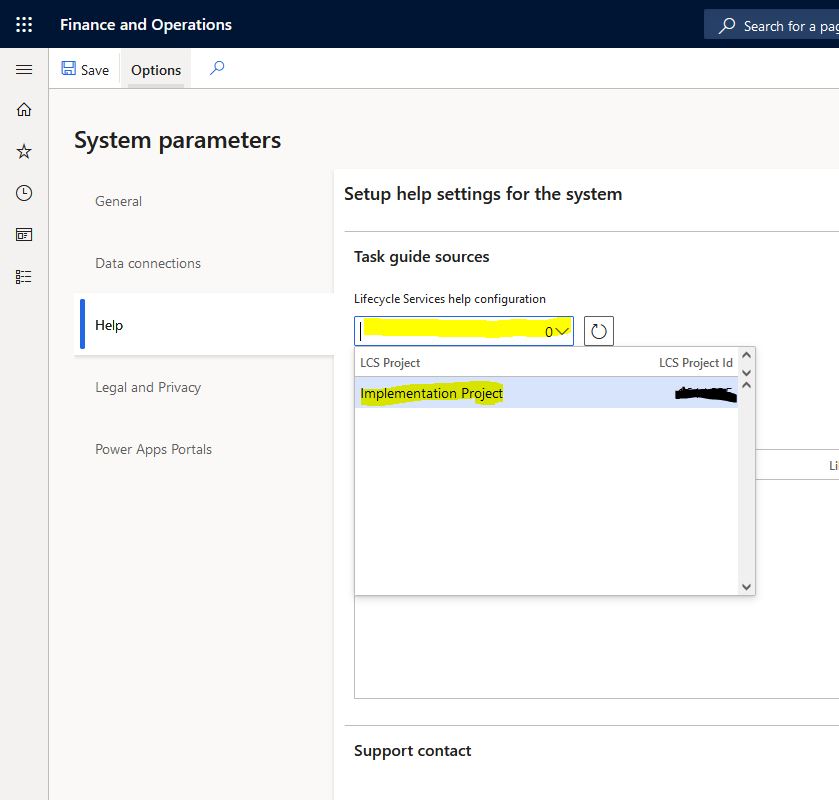 Resim-4
Bağlantı kurulunca LCS'ten kütüphaneleri görebilirsiniz. Bu aşamadan sonra işlem tamamlanmış oldu.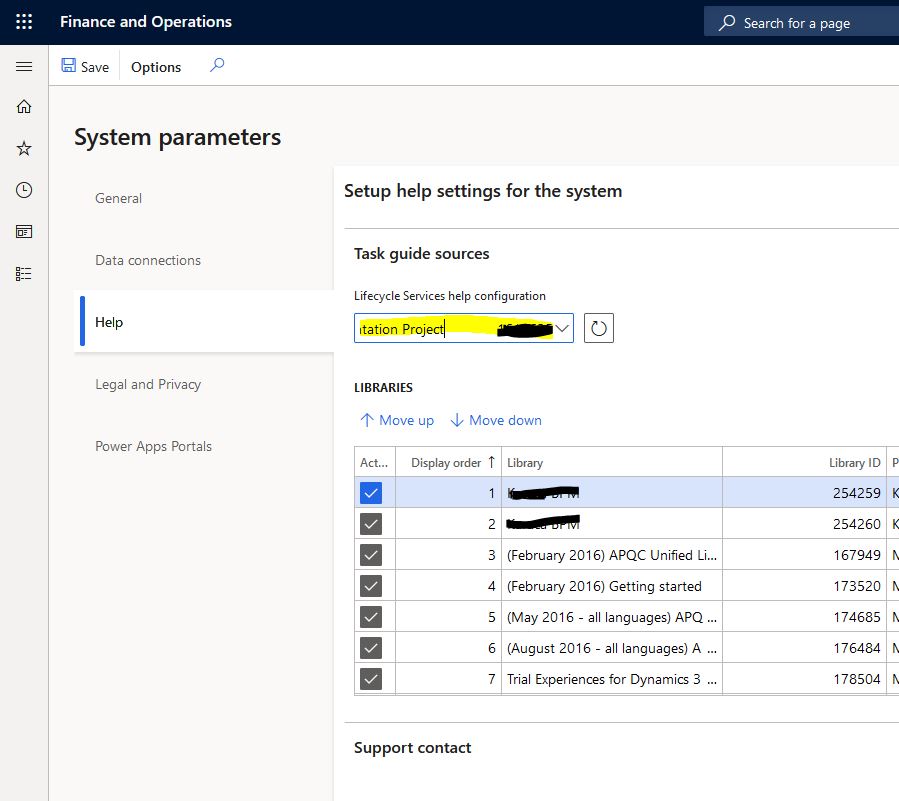 Resim-5
Bu yazıda Test ve Canlı ortamlardan LCS'e nasıl bağlantı kurulur anlatmaya çalıştım.
Selamlar.
www.fatihdemirci.net
TAGs: Microsoft Life Cycle Services, LCS, Azure, Azure DevOps, Microsoft Dynamics 365, MsDyn365FO, MsDyn365CE, MsDyn365