How to Move Dynamics 365 Finance and Operations Security Objects?
In this article, I will explain how you can move security objects to different environments through Dynamics 365 Finance and Operations application. To do this, I prefer to create objects in Visual Studio and follow the classic development process. However, a software developer is needed for this, and software developers do not always do the security work. So we can perform the same process from the interface. Actually, this is a standard Export / Import process. Now let's see how it is done.
I will use the role I created in my previous article. I open the System Administration-> Security Configuration form.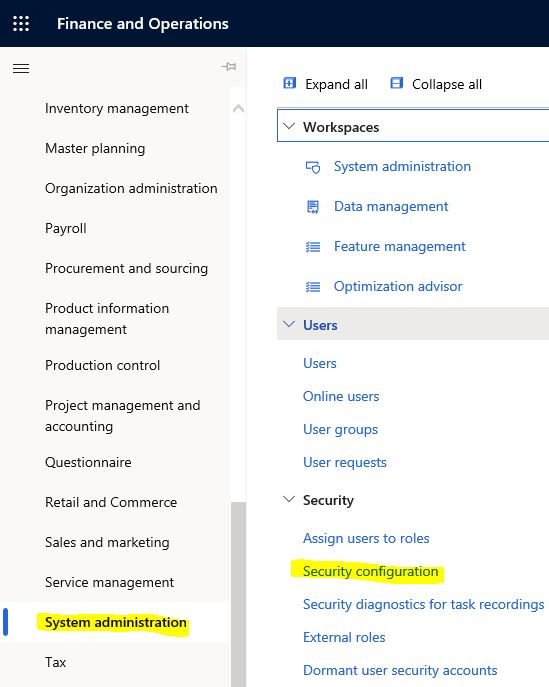 Image-1
I choose the role I want to export and click Data->Export.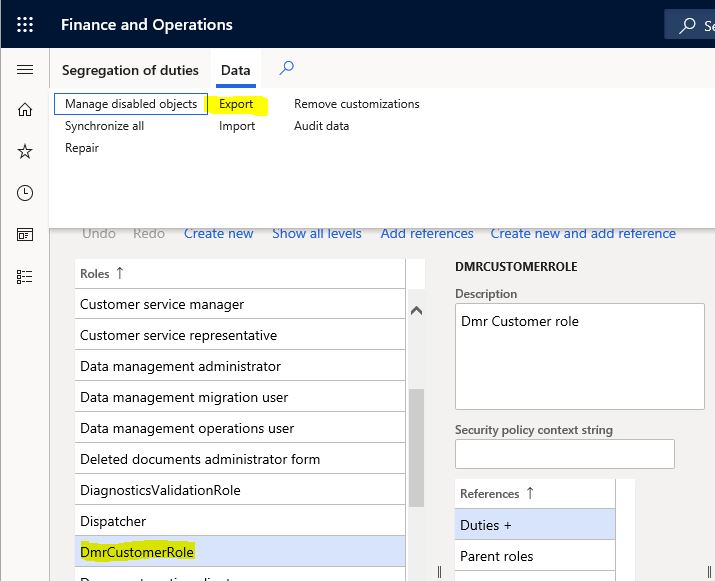 Image-2
It creates an xml file. You can save it anywhere you want.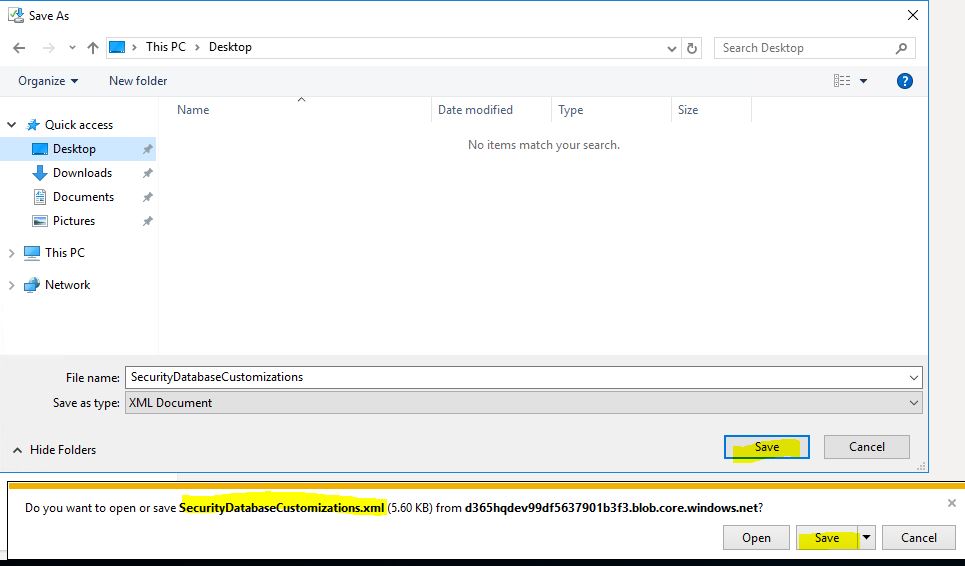 Image-3
It is useful to examine XML, you can see more clearly what you have exported.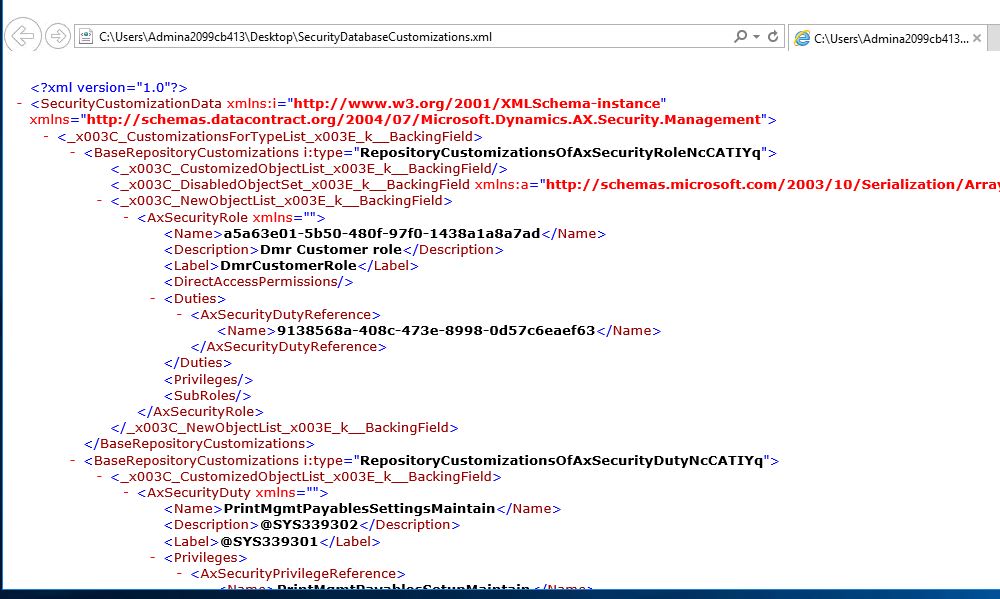 Image-4
This is the Export process. Let's delete this role first in order to be able to Import it.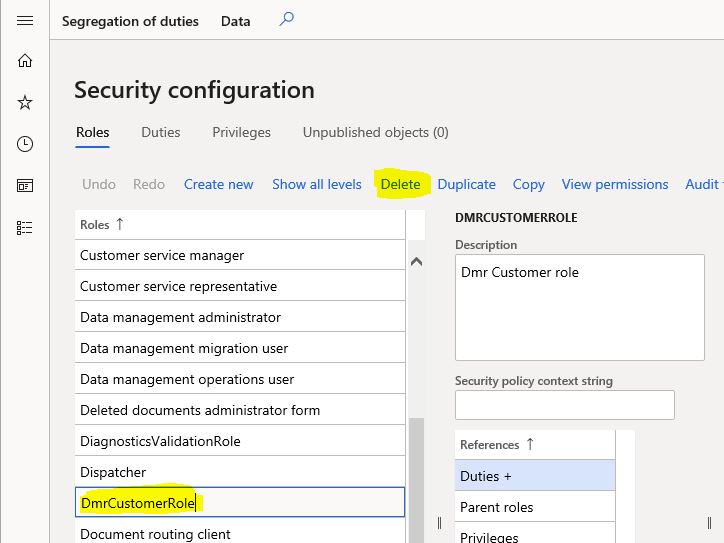 Image-5
Deleted or imported objects go to the Unpublished Objects tab. When you publish from here, the process is completed. To complete the deletion, click Publish All.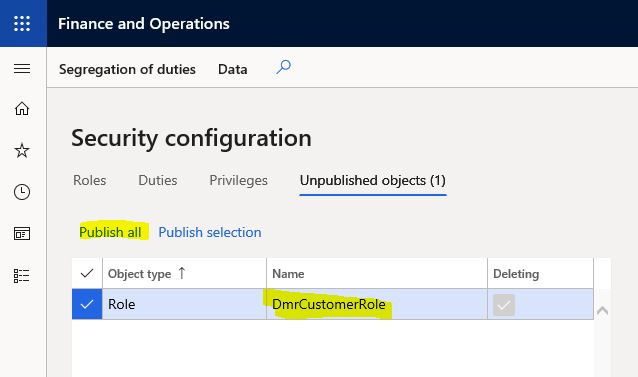 Image-6
Click Import from the same menu.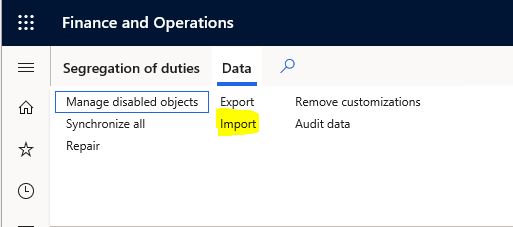 Image-7
Select the Exported file from the window that opens.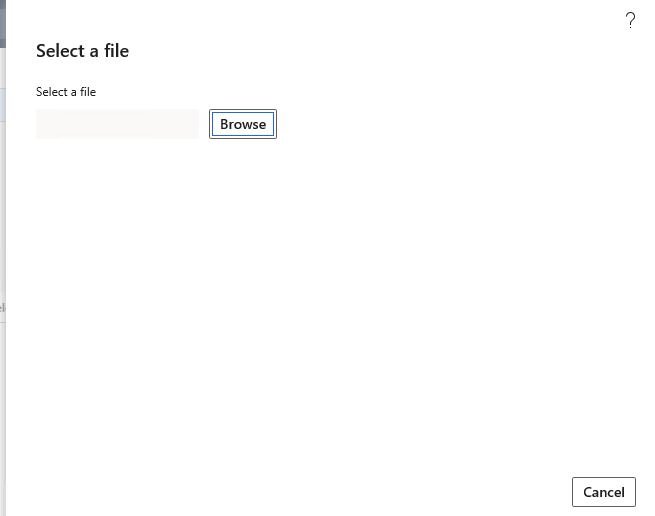 Image-8
After the selection, import process takes place. Your objects go to Unpublished Objects again. Here, different objects appeared. I investigated the reason for this. When exporting, people say that related objects appear here. It didn't make much sense, but you should click Publish All.  After that, if you look at the Role list, you can see that the role you deleted appear.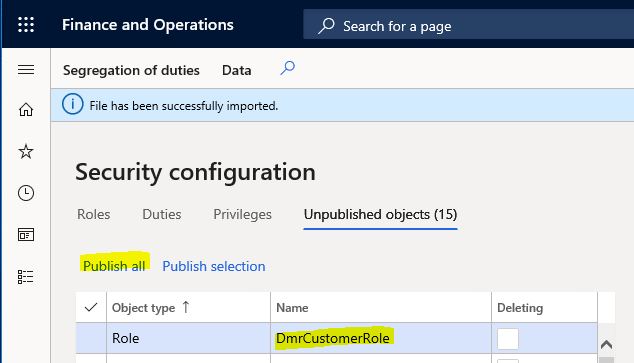 Image-9
In this article, I briefly explained how security objects can be Exported / Imported through the application. There is a point to note here. If the security objects belong to a newly developed application, these objects must be moved first. Otherwise, you make an incorrect operation.
Regards.
www.fatihdemirci.net
TAGs: Microsoft Life Cycle Services, LCS, Azure, Azure DevOps, Security Export Import, Microsoft Dynamics 365, MsDyn365FO, MsDyn365CE, MsDyn365, Dynamics 365 Insights Power BI, Power Automate, Power Apps, Power Virtual Agents, what is Dynamics 365, Dynamics 365 ERP, Dynamics 365 CRM