Dynamics 365 Finance and Operations SQL Insights?
Bu yazıda Dynamics 365 Finance and Operations SQL Insights hakkında kısa bir tanıtım yapmaya çalışacağım. MSDyn365FO bir bulut servisi olduğu için sunucularına direk ulaşımımız yok. Dolayısıyla SQL e direk bağlanamıyoruz. Ancak SQL üzerinden yapılması ve kontrol edilmesi gereken birçok işlem var. Bunları LCS üzerinden SQL Insights ile yapabilirsiniz. Nerden ulaşırız neler yapabiliriz hızlıca bakalım.
LCS'e giriş yaptıktan sonra Production ortamının detaylarını Full details ile açıyoruz.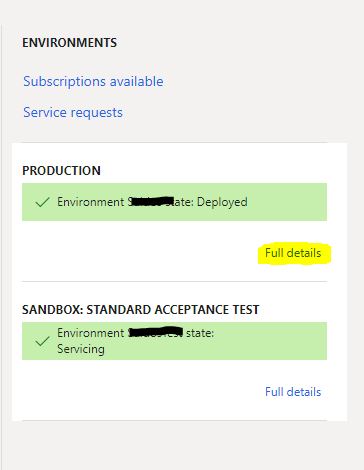 Resim-1
Açılan detay sayfasının sonunda Environment Monitoring'e tıklıyoruz.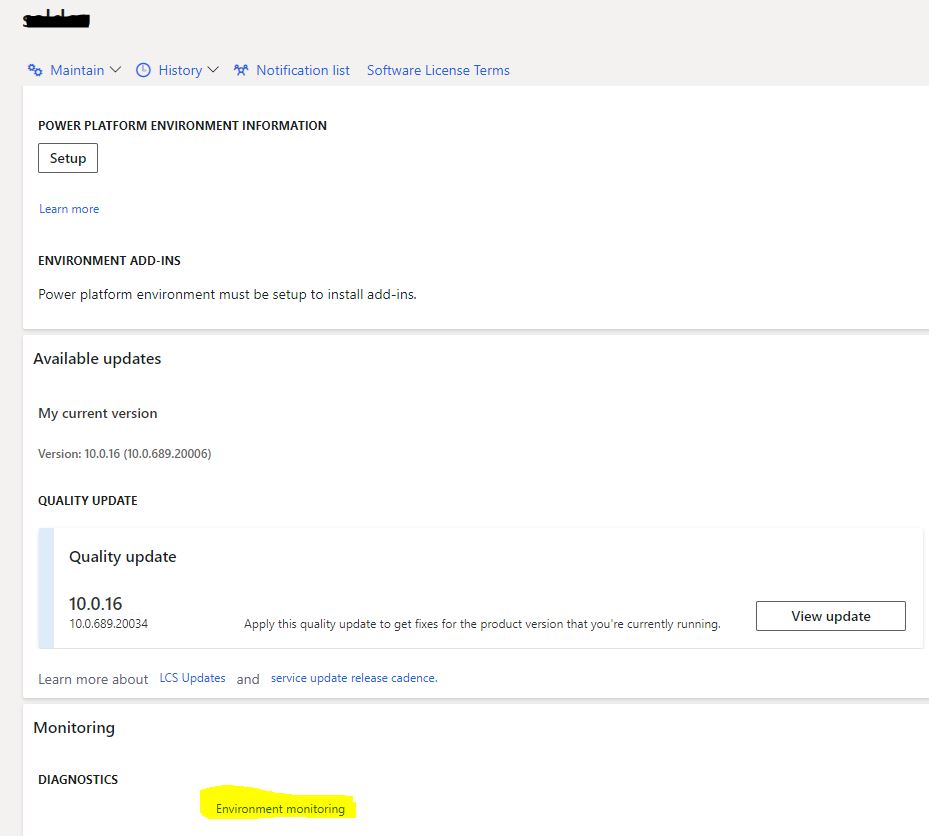 Resim-2
SQL Insights sekmesini açıyoruz. 5 faklı alt sekme var ben Queries ve Actions'tan bahsedeceğim.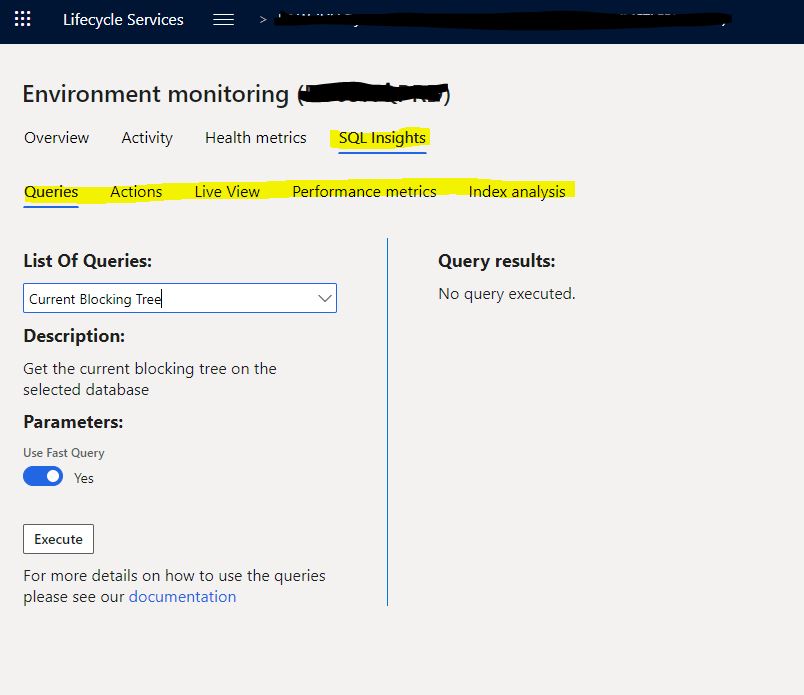 Resim-3
Özellikle performans kontrolleri için çalıştırabileceğiniz birçok sorgu var. Bir tanesi çalıştırıp nasıl bir veri oluşturduğunu anlatacağım.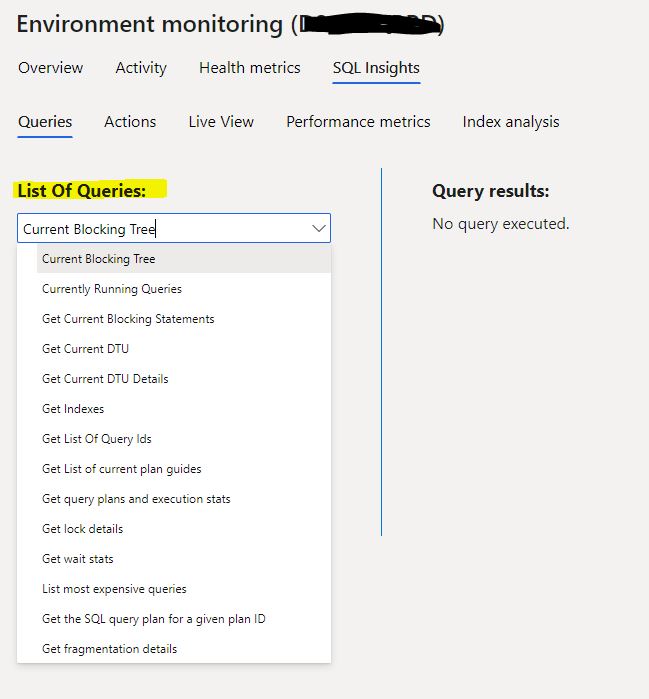 Resim-4
Action kısmında SQL den yapabileceğiniz birçok işlemi yapma imkân var.
Resim-5
İndex oluşturup silebilirsiniz. İstatistikleri güncelleyebilirsiniz. Listede bir çok işlem mevcut.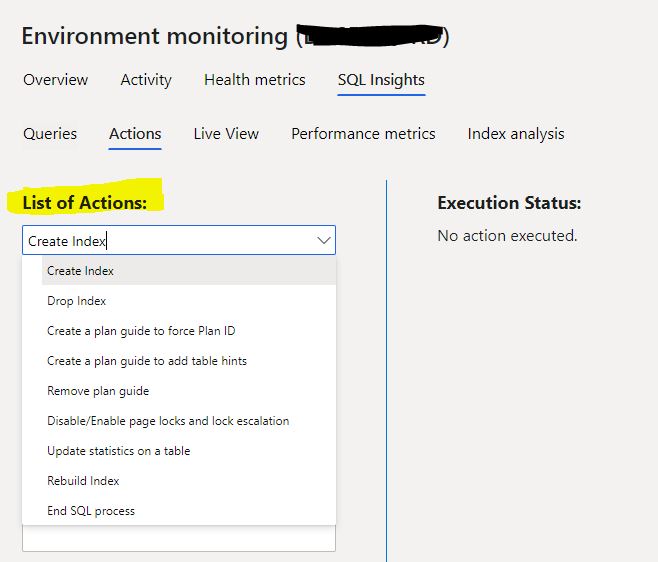 Resim-6
Örnek olsun diye en maliyetli sorguları veren işlemi çalıştırdım. Parametrelerden istediğiniz seçimleri yapabilirsiniz. Vergi ve fatura ile ilgili iki sorgunun en maliyetli sorgular olduğunu gördüm. Büyük ihtimalle bunlar için uygun index yok veya execution planlarında sorun var. Ayrıntılı inceleyip düzenleme yapmak lazım.

Resim-7
Direk SQL ulaşımımız olmadığı için SQL Insights'ın bu kadar gelişmiş imkânları sunması çok iyi olmuş bir çok işlemi kontrollü bir şekilde buradan yapabilirsiniz. Tabi ki direk SQL'e ulaşmak kadar esnek değil ama buda bir şey.
Selamlar.
www.fatihdemirci.net
TAGs: Microsoft Life Cycle Services, LCS, Azure, Azure DevOps, DefaultAccount, SQL Insights, Microsoft Dynamics 365, MsDyn365FO, MsDyn365CE, MsDyn365, Segmented Entry, Power Automate, Power Apss, Power Virtual Agents, Dynamics 365 nedir, Dynamics 365 ERP, Dynamics 365 CRM