Bu yazıda Dynamics 365 Finance and Operations Sandbox ortamını canlı veri ile nasıl ezeriz adım adım anlatacağım.
LCS'e girip projemizi acıyoruz. Sandbox detaylarını tıklıyoruz.
Resim-1
Maintain->Move database diyoruz.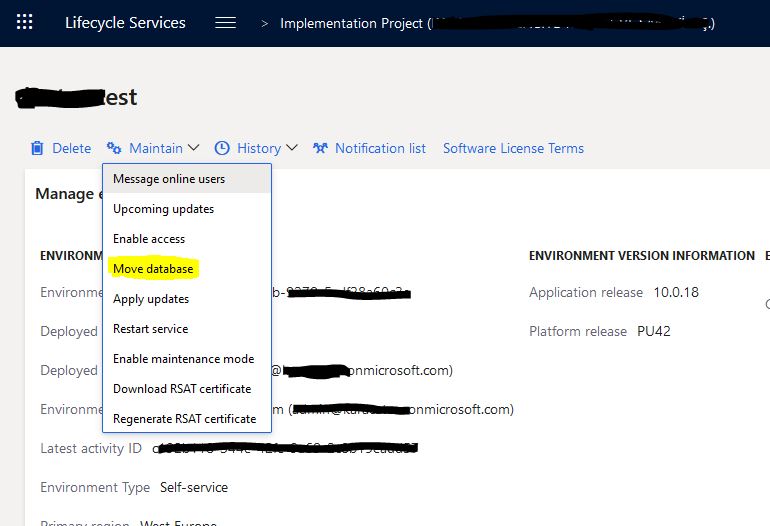 Resim-2
Farklı seçenekler karşımıza çıkıyor.
Export database: Sandbox ortamının verisini dışarı aktarır.
Import database: bacpac formatında bir db'yi içeri aktarır.
Point-im-time restore Prod to Sandbox: Canlı ortamdan yedeklenmiş veri tabanını teste ezer. Biz bu seçenek ile devam edeceğiz.
Point-in-time restore: Test ortamının önceki yedeklerinden ezme yapar.
Refresh database: Başka bir sandbox ortamından ezme yapar.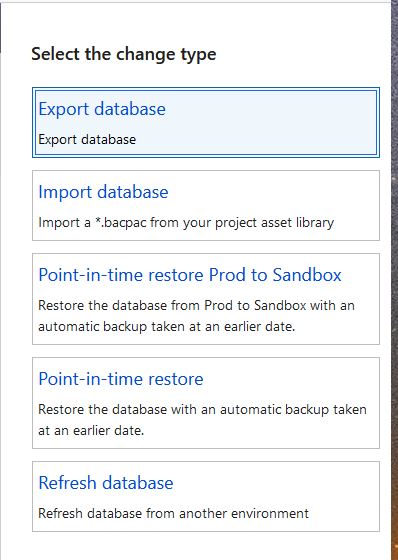 Resim-3
Kaynak ve hedefe dikkat etmek lazım. Zamanı ayarladıktan sonra kabul edebilirsiniz.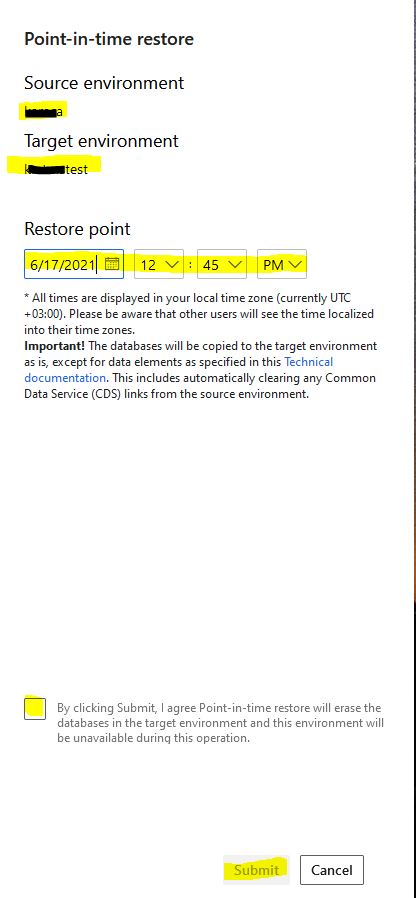 Resim-4
Bir onay ekranı çıkacak.

Resim-5
24 saat diyor ama genelde benim gördüğüm daha kısa sürede bitiyor.

Resim-6
İşlem başlayınca durum Servicing'e geçiyor. Bitmesini beklemelisiniz.

Resim-7
Bu aşamalardan sonra işlem bitmiş oluyor. Eski versiyonlara göre çok daha kolay bir işlem oluyor.
Selamlar.
www.fatihdemirci.net
TAGs: Microsoft Life Cycle Services, LCS, Azure, Azure DevOps, Microsoft Dynamics 365, MsDyn365FO, MsDyn365CE, MsDyn365, Segmented Entry, Power Automate, Power Apss, Power Virtual Agents, Dynamics 365 nedir, Dynamics 365 ERP, Dynamics 365 CRM