In this article, I will try to explain how you can update the versions of your Dynamics 365 Finance and Operations environments. First of all, we should give credit where it is due. Microsoft made the ERP system update almost like the Windows 10 update with a very good solution. I think the One Version approach is a revolution in business software. All customers using ERP in the cloud have to receive updates published periodically. The good thing here is that Microsoft updates the system at will, thanks to the Extension approach. Your developments are rarely affected by this. In the old system, it was a process that took months to even upgrade to a higher update. Now you can get it done in days or even hours.
In this article, I will explain how to upgrade a demo environment from CU34 to CU35.  First, select your project.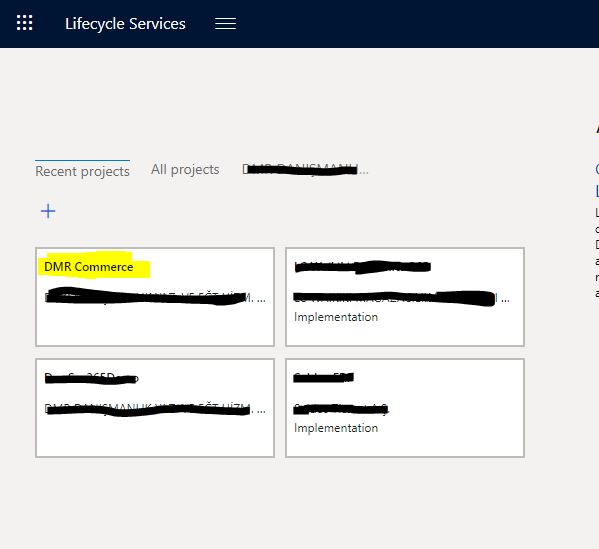 Image-1
Select the environment you want to update.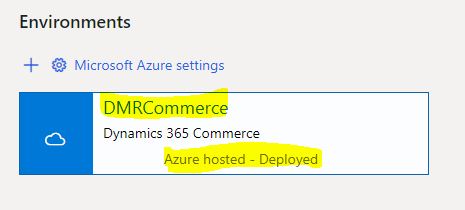 Image-2
Your environment information appears. Go down and look at the update information.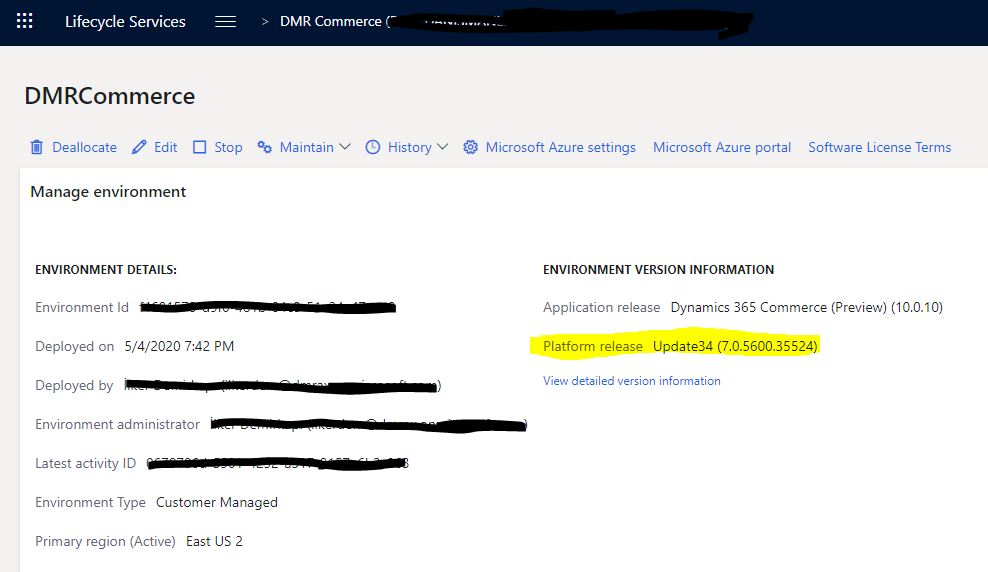 Image-3
It says that there is an update. Click View Update.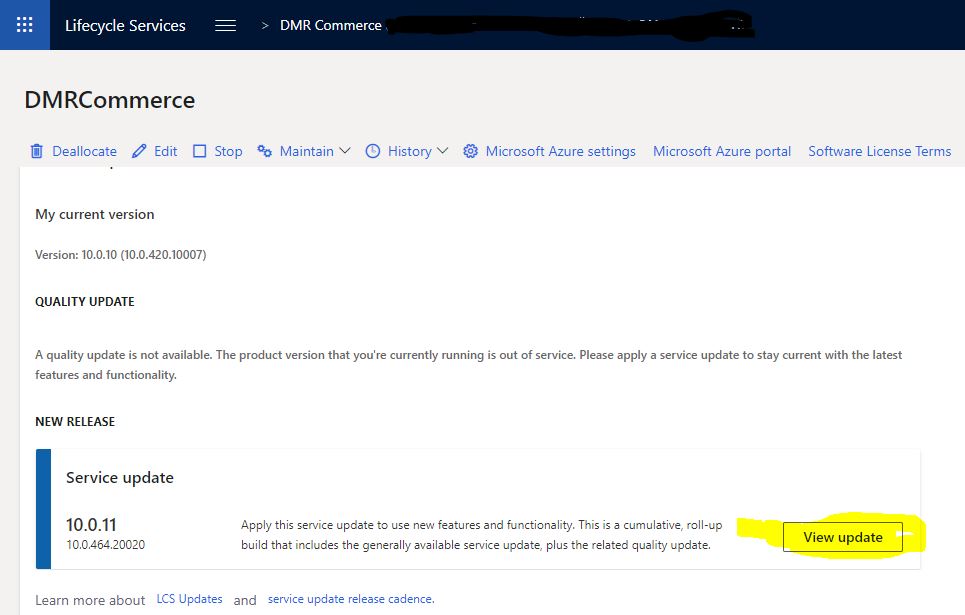 Image-4
It shows all of the update packages. Click Save package.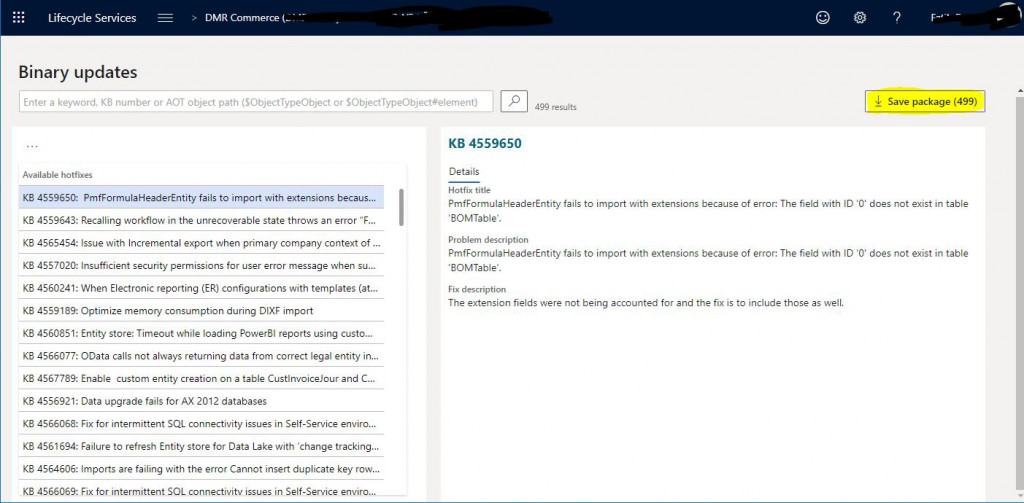 Image-5
Here I have selected all the packages. You must do this for the version update. If you need different updates, you can choose the package directly from here. Then click Save package.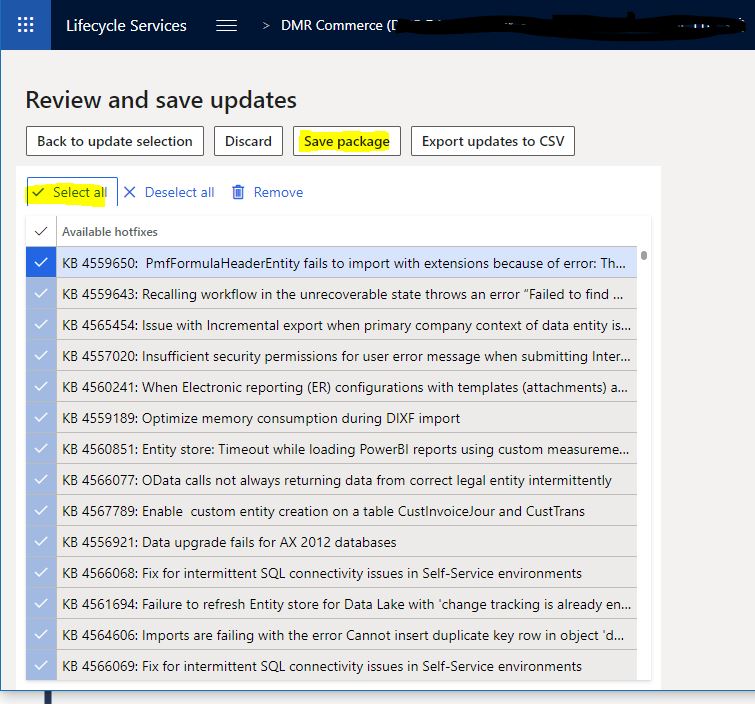 Image-6
Name the package and click Save package.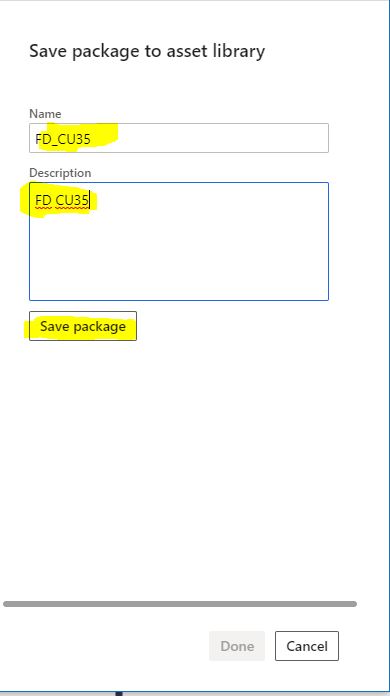 Image-7
This takes some time depending on the size of the package.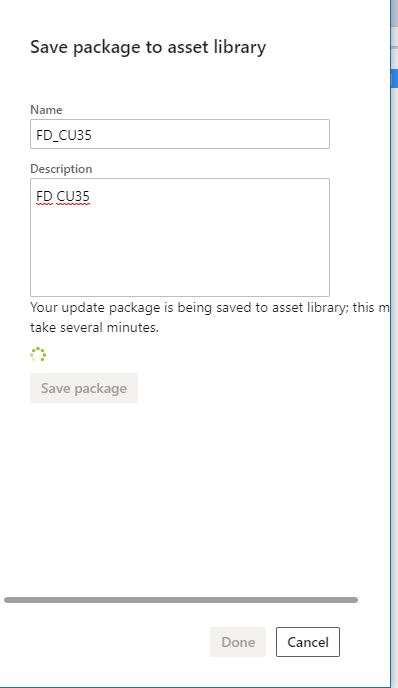 Image-8
If it completes without error, the following explanation will appear. Complete the process by clicking Done.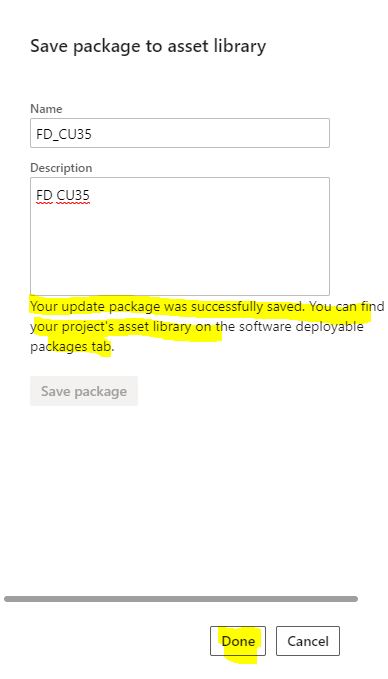 Image-9
Go to the Asset library and open the Software deployable package tab. Package has arrived but has not been approved yet. We have to wait for a while.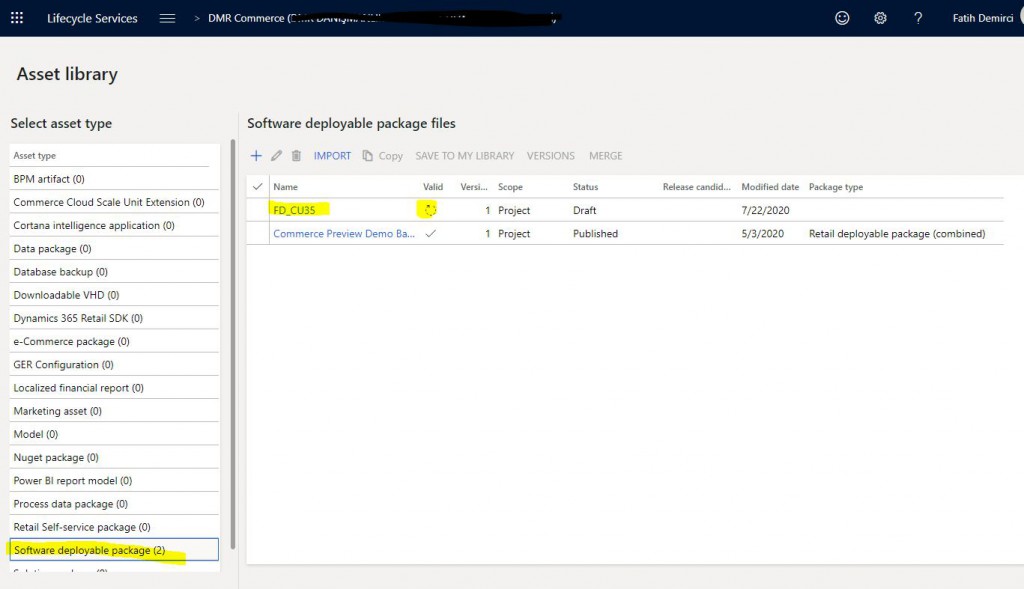 Image-10
After approval, open your environment again and click Apply updates.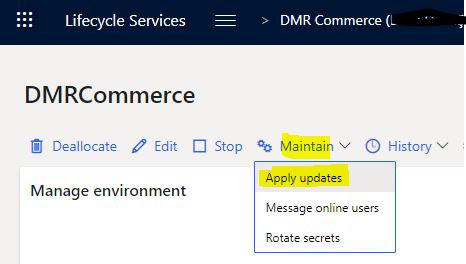 Image-11
Select your package from the page that opens and click Apply.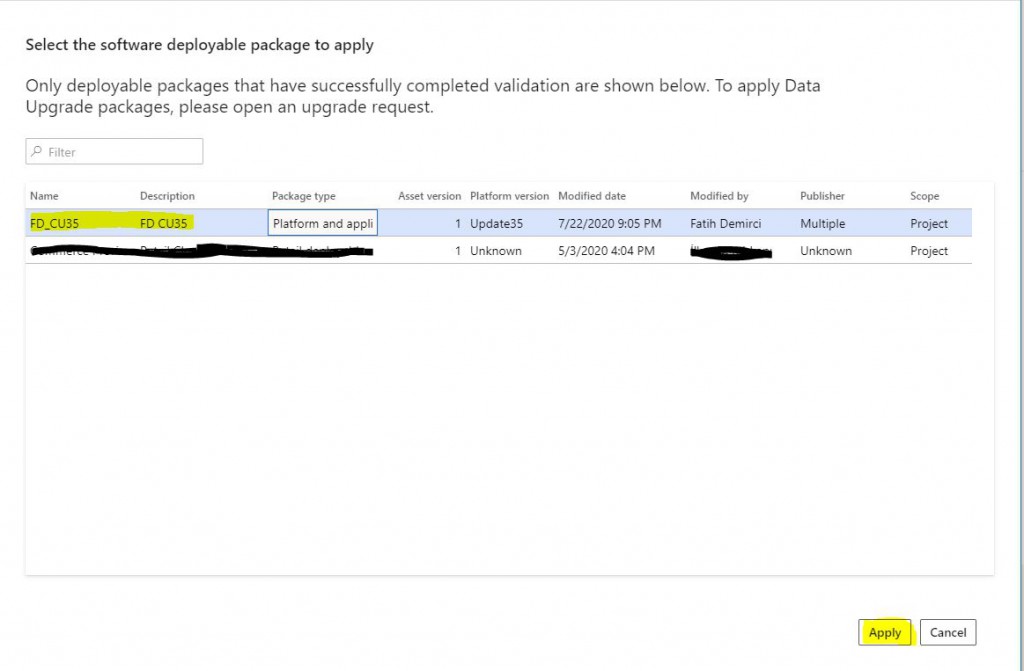 Image-12
The confirmation screen will appear. Click Yes and continue.

Image-13
It says our version will be updated. Click Yes.

Image-14
After that, the update process starts. You can track the status of the environment here. If there is no problem within 1 hour, the process will be completed. If there is a problem, you can refer to the log to see the origination.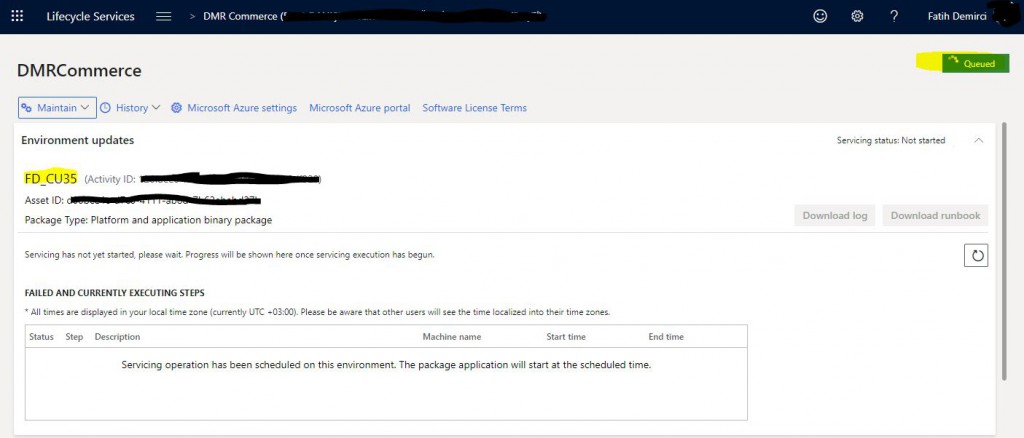 Image-15
When the update is complete, if there was a problem, there are options such as undo and retry.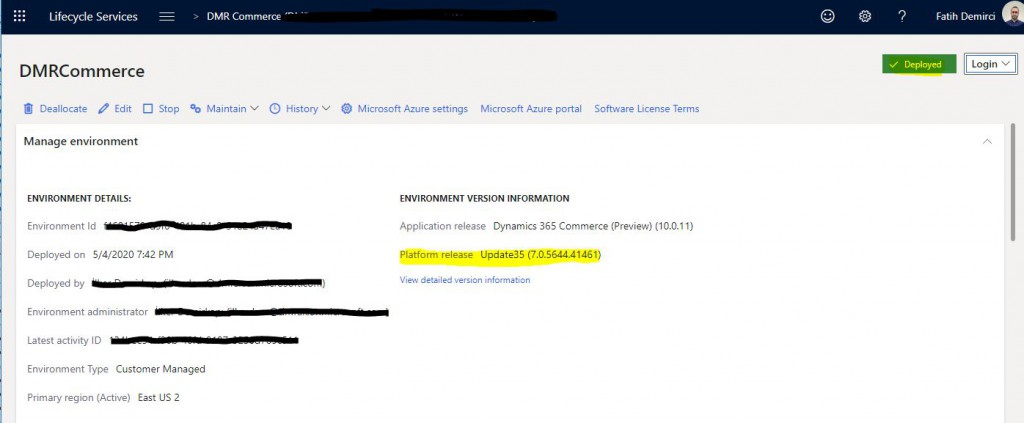 Image-16
In this article, I explained how an environment is updated to the new version. It's a very simple process. If you need to update multiple environments, you don't need to create packages for all of them. You can use the same package for all your environments. Make sure your environment is open before starting the update. If you turn off the machine from Azure side, LCS doesn't see it. After the update is complete, it is useful to start a synchronization via VS for demo environments like this.
Regards.
www.fatihdemirci.net
TAGs: Microsoft Life Cycle Services, LCS, Azure, Azure DevOps, Update, Microsoft Dynamics 365, MsDyn365FO, MsDyn365CE, MsDyn365, Dynamics 365 Insights Power BI, Power Automate, Power Apps, Power Virtual Agents, what is Dynamics 365, Dynamics 365 ERP, Dynamics 365 CRM