In this article, I will try to explain how to define new users for Dynamics 365 Finance and Operations. If you want to add users to the test and live systems, you usually use import from Azure Active Directory. If you want to create a test user for your development machine, you can create a new user. Let's take a look at both now.
First, open the System Administration->Users form. You must login as a user with the Admin right. If this is a development environment, the account you used for installation already has this right. I explained it in my previous articles.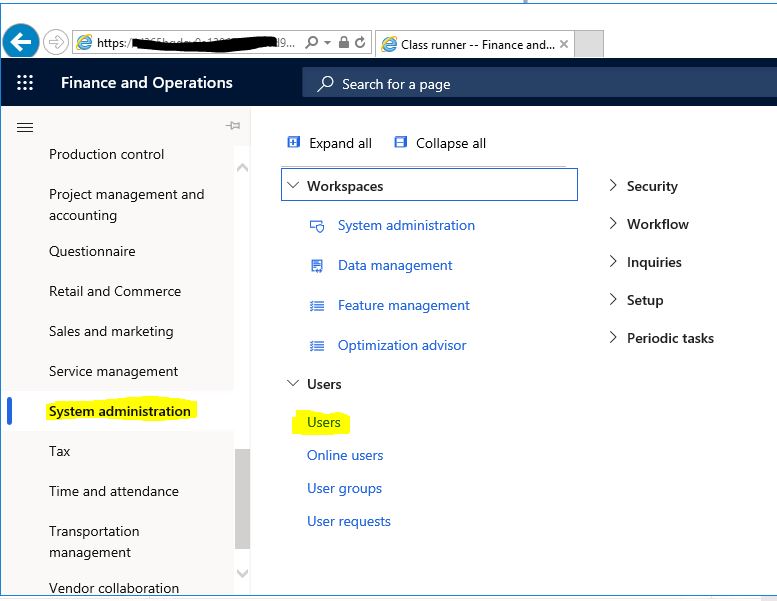 Image-1
Click Import users, and the page that opens lists the users we can import. You can import the users you want.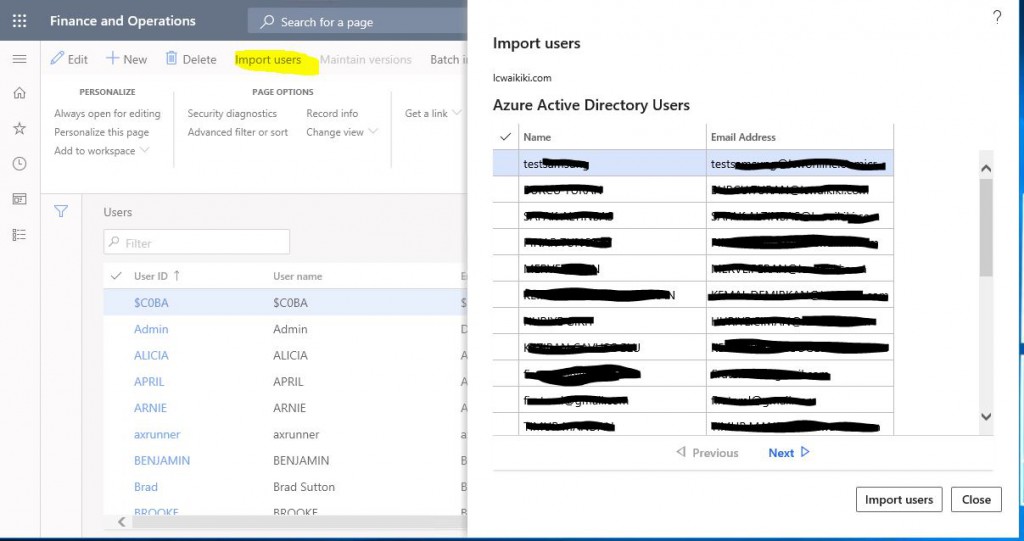 Image-2
An information message appears. Then you need to grant the users the necessary roles. In the old version, there was a role assignment tab during Import. The new version does not have it. I think it was a nice feature. It gets messy especially when I transfer multiple users.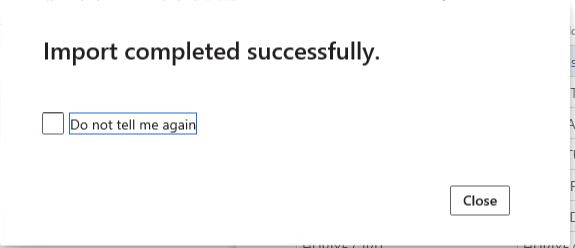 Image-3
Now let's add a user that is not in Azure Active Directory. For example, I need to do some tests on my own development machine, or consultants need to do the initial tests in VM. Of course, security should be involved in these tests because when I open the application via VS, it opens as Admin and does not have any security restrictions. I need a user to assign the required roles. So I need to create a new user.
I click New and start creating. I enter the user information. I used a Hotmail account. You need to change the Provider according to the account you use.
If it's an account that's in its own AAD Domain: https://sts.windows.net
If it's an account that's in a different AAD Domain: https://sts.windows.net/XXXXX.XXX, (https://sts.windows.net/emiralfg.com)
If it's a Microsoft account: https://sts.windows.net/hotmail.com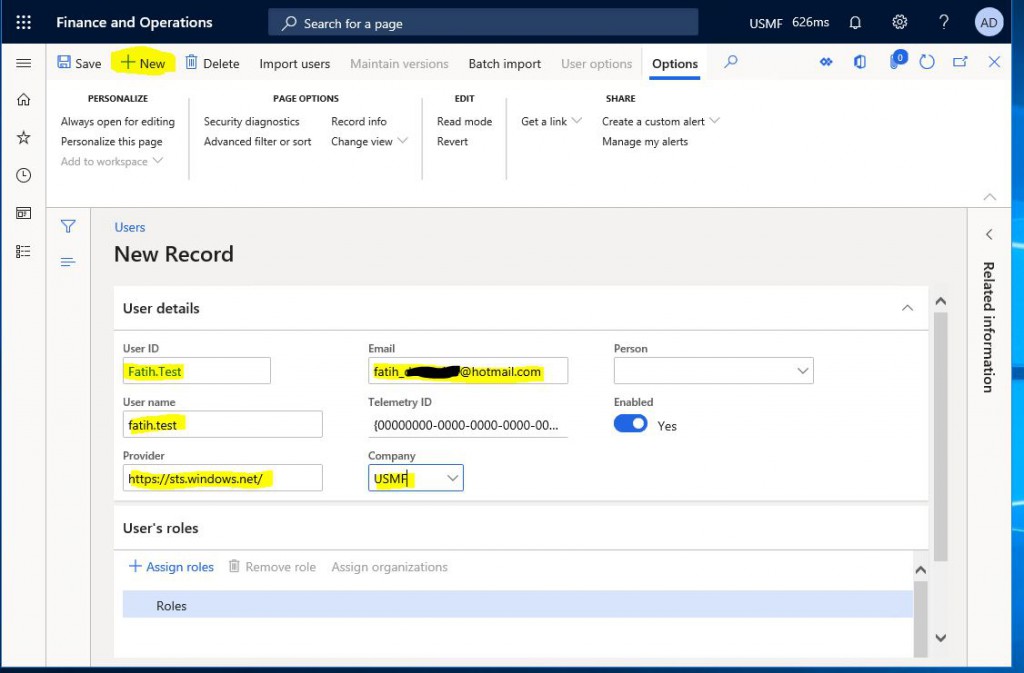 Image-4
User is created after saving. In Image-4 the Provider is missing. It should be as in Image-5. Add new role by clicking Assign Role. Here you can assign any role you want. You can also have your own roles created for testing. Since I want to use it like Admin, I assigned the role of Admin.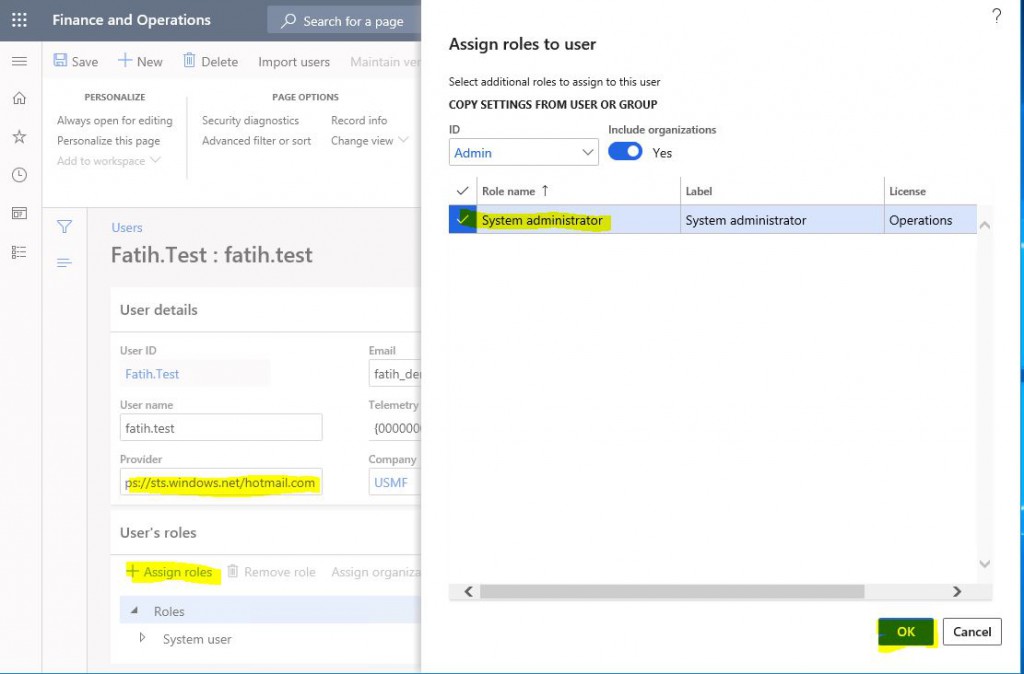 Image-5
I try to open an InPrivate browser, paste the address of the environment, and login with my user.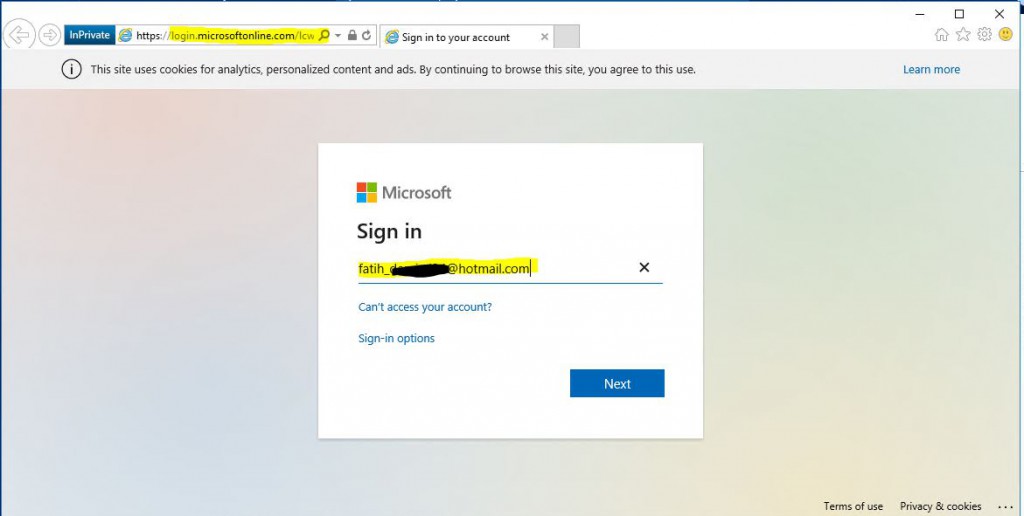 Image-6
I entered the environment without any problems. Since I logged in from a different environment, a few security steps were required, but it didn't cause any problems.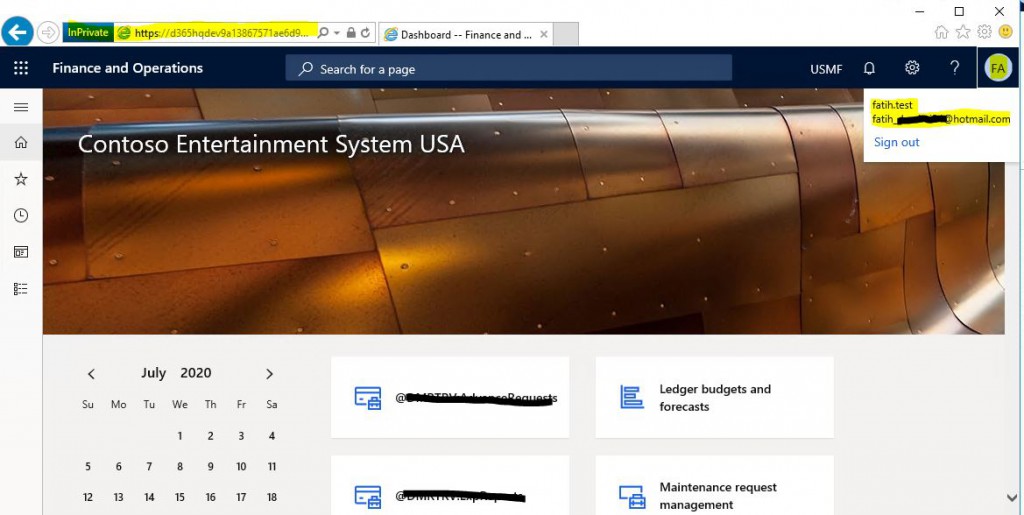 Image-7
In this article, I tried to explain how to add users to different environments of Dynamics 365. Security and user management is very important. Many details are available and I plan to mention them in the following articles.
Regards.
www.fatihdemirci.net
TAGs: Microsoft Life Cycle Services, LCS, Azure, Azure DevOps, Import User, Microsoft Dynamics 365, MsDyn365FO, MsDyn365CE, MsDyn365, Dynamics 365 Insights Power BI, Power Automate, Power Apps, Power Virtual Agents, what is Dynamics 365, Dynamics 365 ERP, Dynamics 365 CRM